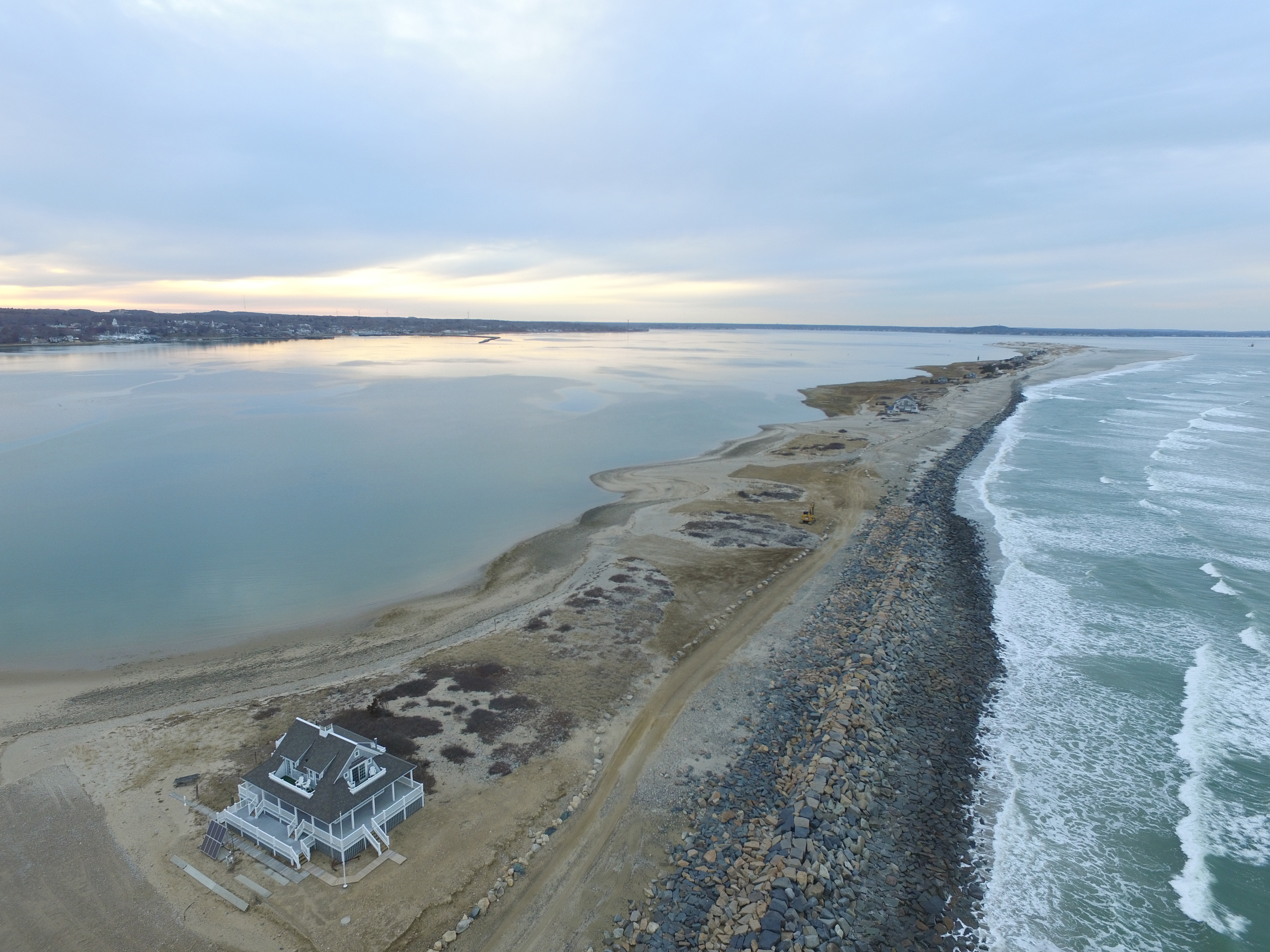 Over six years ago, my wife and I were looking to downsize from our Boston Victorian and relocate to Savannah, Georgia. Our principal reasons:

To escape Boston winters, and
To buy a home at a fraction of Boston-area prices.
Well, we moved South all right, but only by a few miles – to historic Plymouth, Mass., "America's Hometown". Why?

1. We were able to buy a superb Plymouth home overlooking the ocean for much less than what we sold our Boston home for. Plymouth is a great value compared to Boston and its immediate suburbs. Now, we can still buy a Savannah winter home and rent it during its stifling hot, humid summers – when vacationers actually rent down there, we learned. Or, with the difference in price between our Boston and Plymouth properties, we can take extended trips south to tropical locations for many years and still have money in the bank from the sale of our Boston house. Now we can experience the (mostly) lovely winters in Plymouth and gain a weather-sheltered two-car garage missing from our Boston Victorian home.


Like us on Facebook for useful local real-estate news & tips.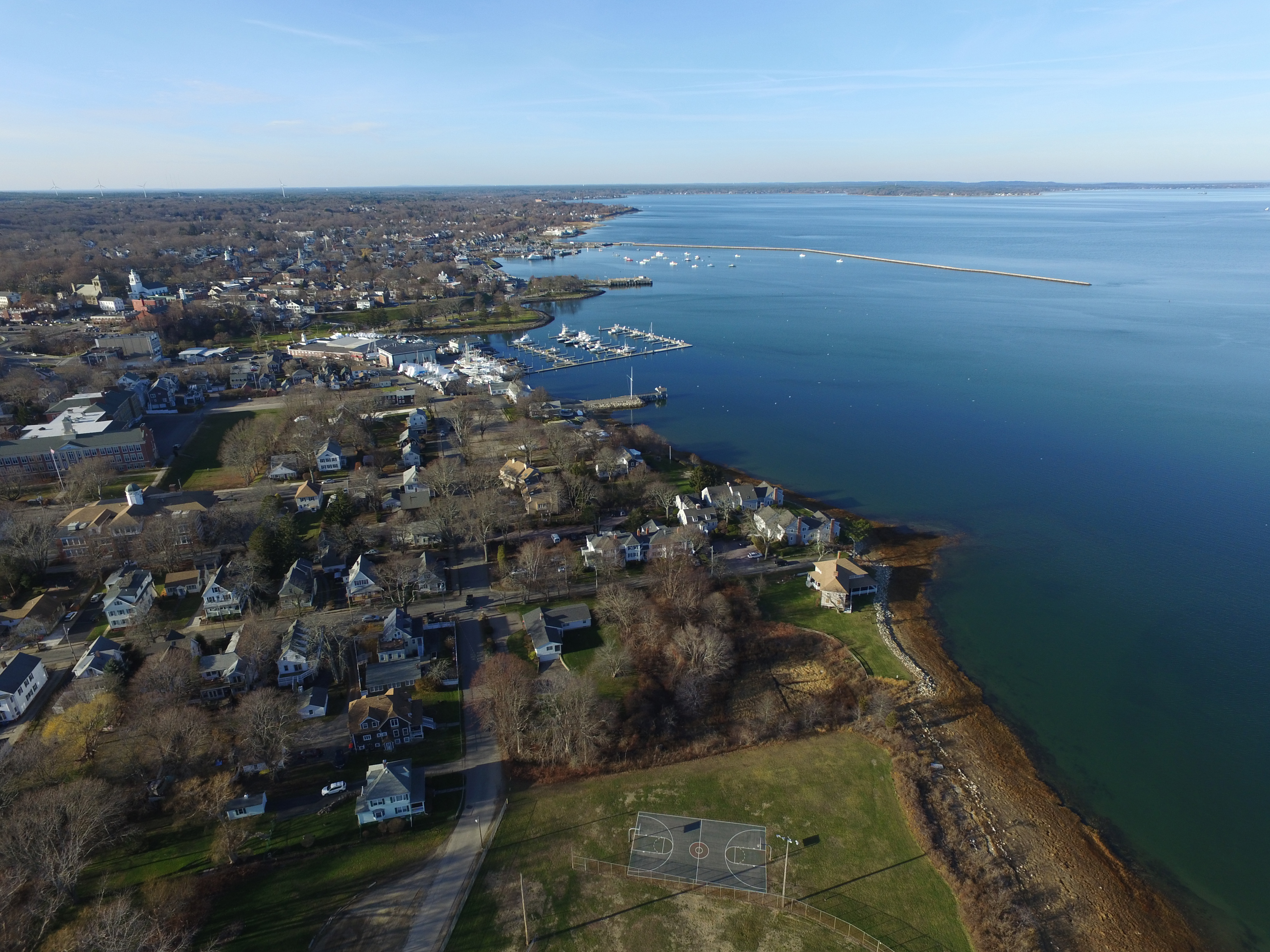 2. We did not want to leave Boston completely. We still love the city of Boston, our dear friends, Boston sports and night-life, and the best doctors and hospitals in the universe (Nevertheless, I have been pleasantly surprised that my new Plymouth doctors equal the Boston doctors I had left).

3. The anticipated real-estate price climb: Both we and real-estate authorities believe that Plymouth neighborhoods have great appreciation potential beyond the norm. As baby-boomers increasingly become empty nesters, many will opt for Plymouth to gain its many amenities.

And "Cape people" are discovering that Plymouth gives them the Cape lifestyle, plus year-round nightlife, museums, etc. — all without crossing the bridge traffic and with being closer to Boston. (Most of Plymouth has swift access to Rte. 3, making the drive north even faster, or as fast, as some South Shore towns further north.)

4. Plymouth has a hip, happening downtown on the waterfront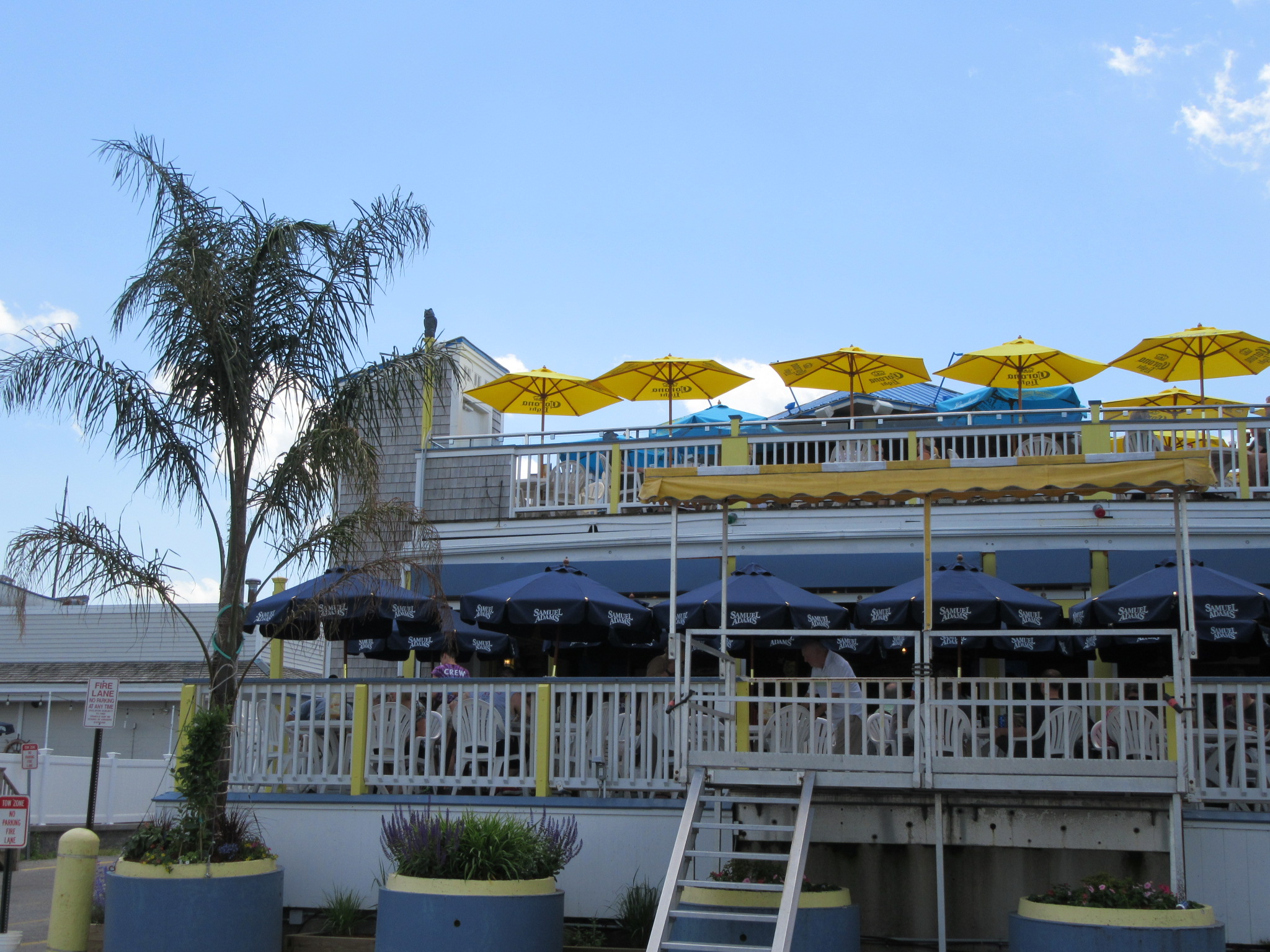 that's open year round. We frequent nice, diverse restaurants, local wineries and wine bars serving local products, a historic Grist mill in a vernal setting (offering al fresco dining). Oh, and fine music night-life, ranging from bands playing in bars and restaurants to Blues and Rock at the Spire Center, to the Plymouth Philharmonic at Memorial Hall. We hear free outdoor concerts, which fill the summer months, and watch summer shows at the Priscilla Beach Theater. And how many towns get to brag they have their own planetarium and a Philharmonic Orchestra — a superb one! (Note: Men rarely use exclamation points.)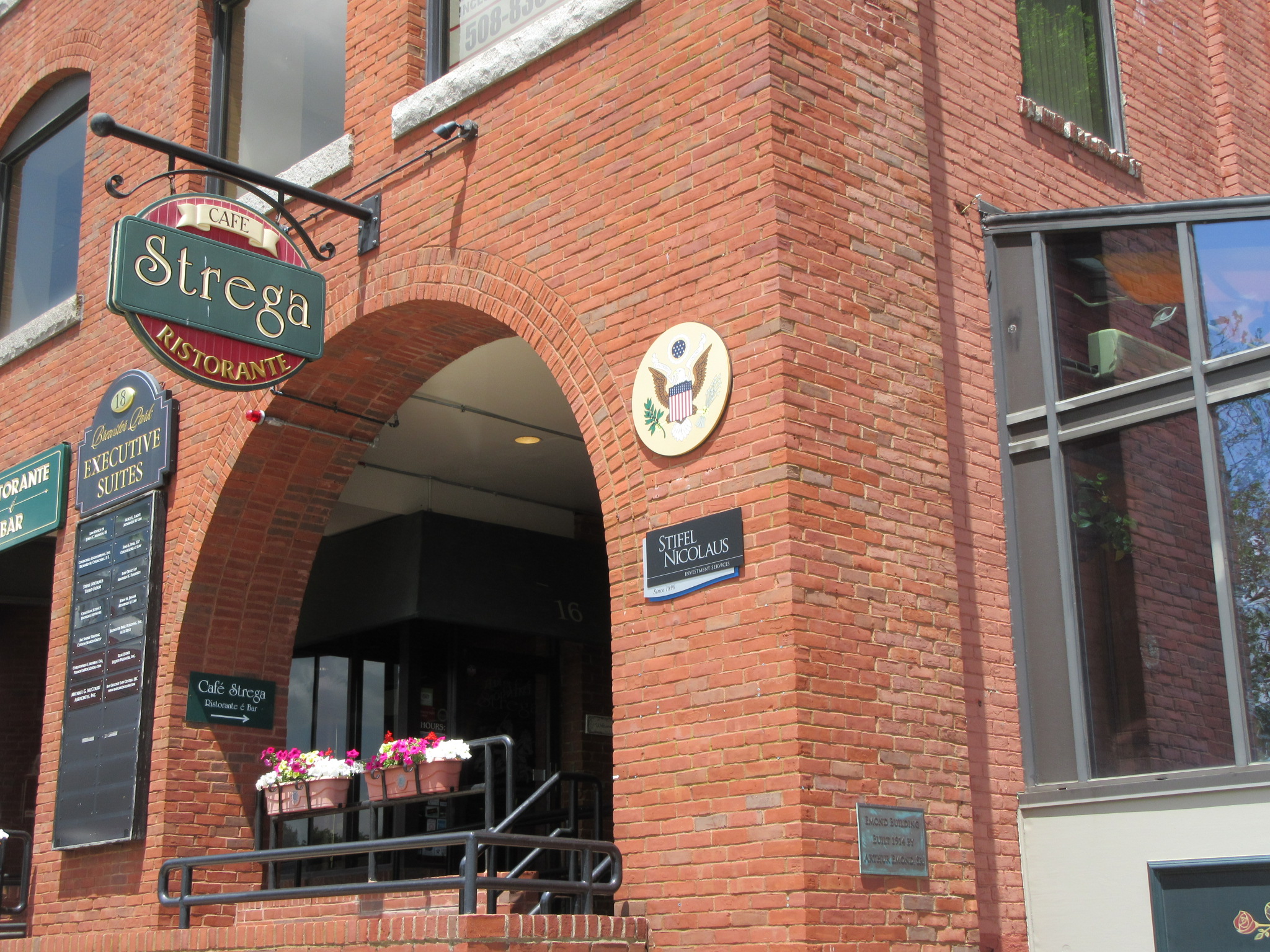 5. Beautiful walking paths, biking trails, huge Miles Standish State Park and lots of gyms: Within the downtown, great walks exists along the water including the large flat-stone jetty (particularly at sunsets) that extends into Plymouth Harbor. Another must: Walking the Plymouth Long Beach peninsula, past the beach goers to the wide, stunning sand dunes.
The attractive Town Brook path starts from the downtown waterfront, traverses past the Grist Mill and meanders all the way to Billington Sea — a lake that served as the Pilgrims water supply.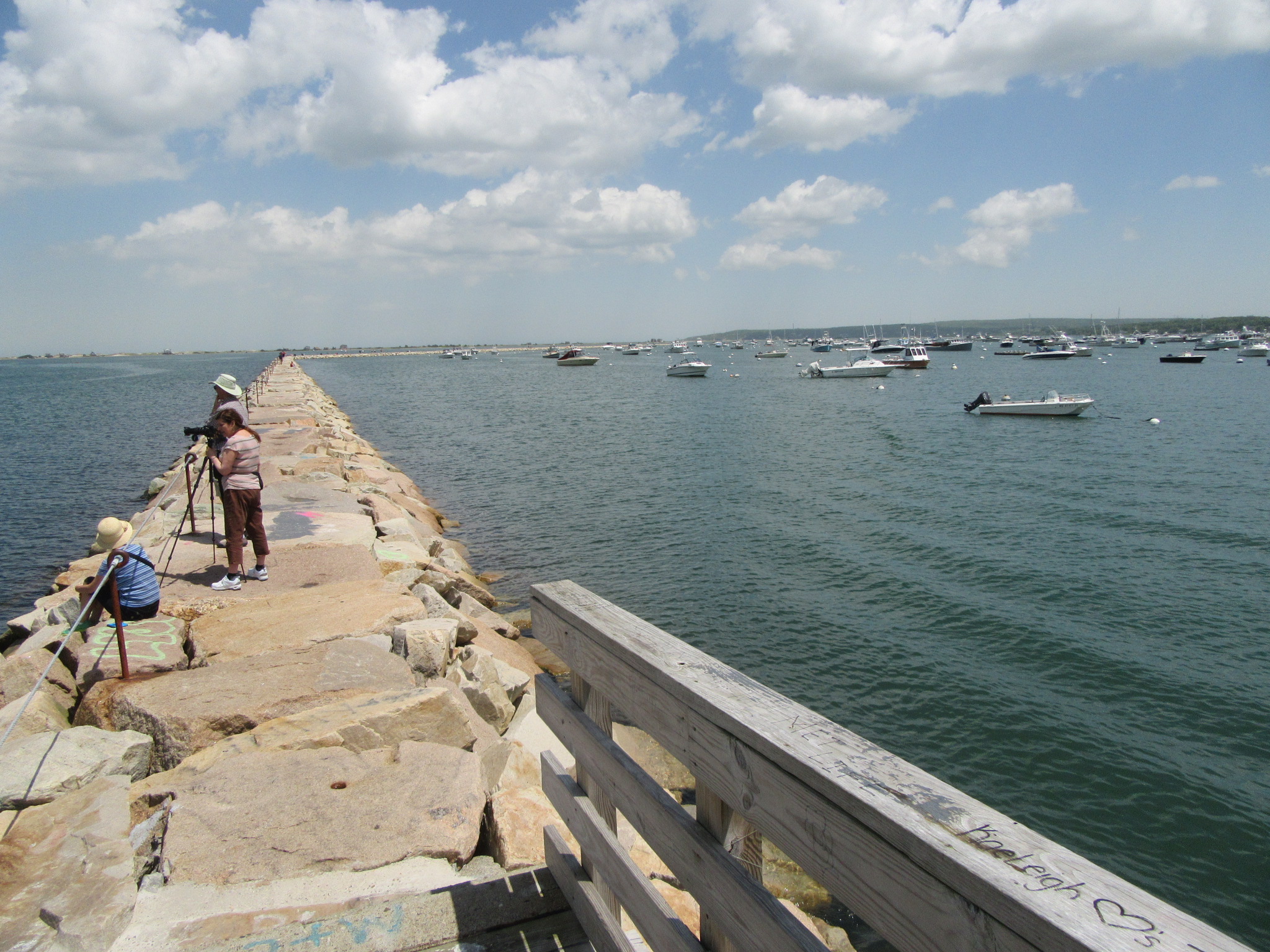 Among its many gyms, we belong to both Planet Fitness and Plymouth Fitness with its indoor saltwater pool.

6. Supplementing its many ocean beaches, Plymouth has 365 lakes and ponds to explore, swim, kayak and fish. A big part of Beth and my downsizing was not only selling our Boston home but also our gorgeous turn-of-the-century lakefront lodge in Maine (which attracted friends, family and freeloaders). The urge to hold onto this special property was strong. Yet the Maine lodge had a short season. Plymouth is open year round. And now we have the best of both worlds – ocean and lakes.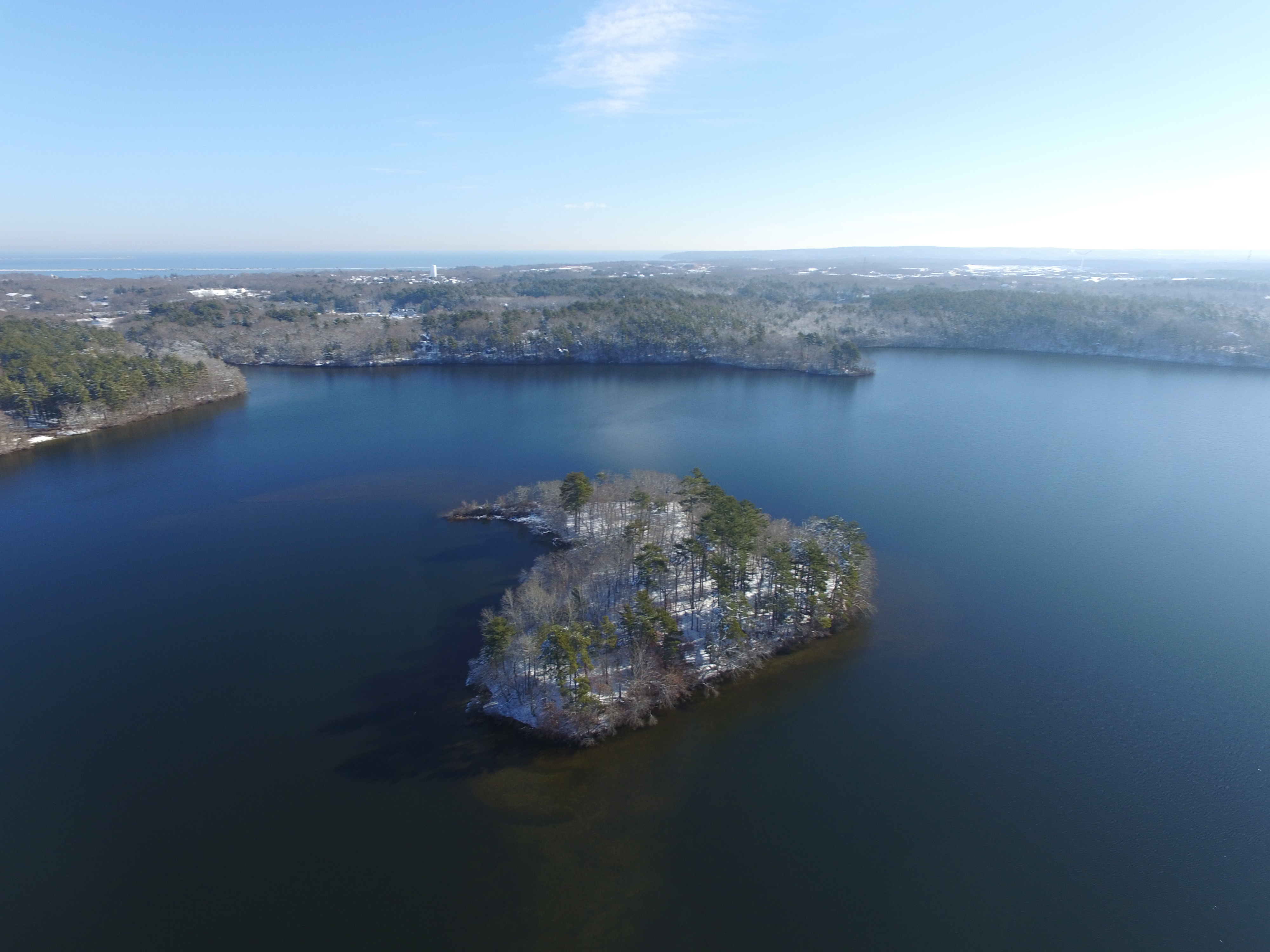 7. The award-winning Pinehills retirement community with its own village of shops and restaurants (LeBistro Wine Bar among them), a community center, heated pools, lots of open space, and biking and walking paths. Pinehills hosts the well-known Mirbeau Inn & Spa, and abuts two 18-hole golf courses, ranked among "The Top 10 Best Courses" by Golf Week. One is sculpted by (Jack) Nicklaus Design. Plymouth hosts many other golf courses and driving ranges.
8. Plimoth Plantation Theater (not your shopping-mall movie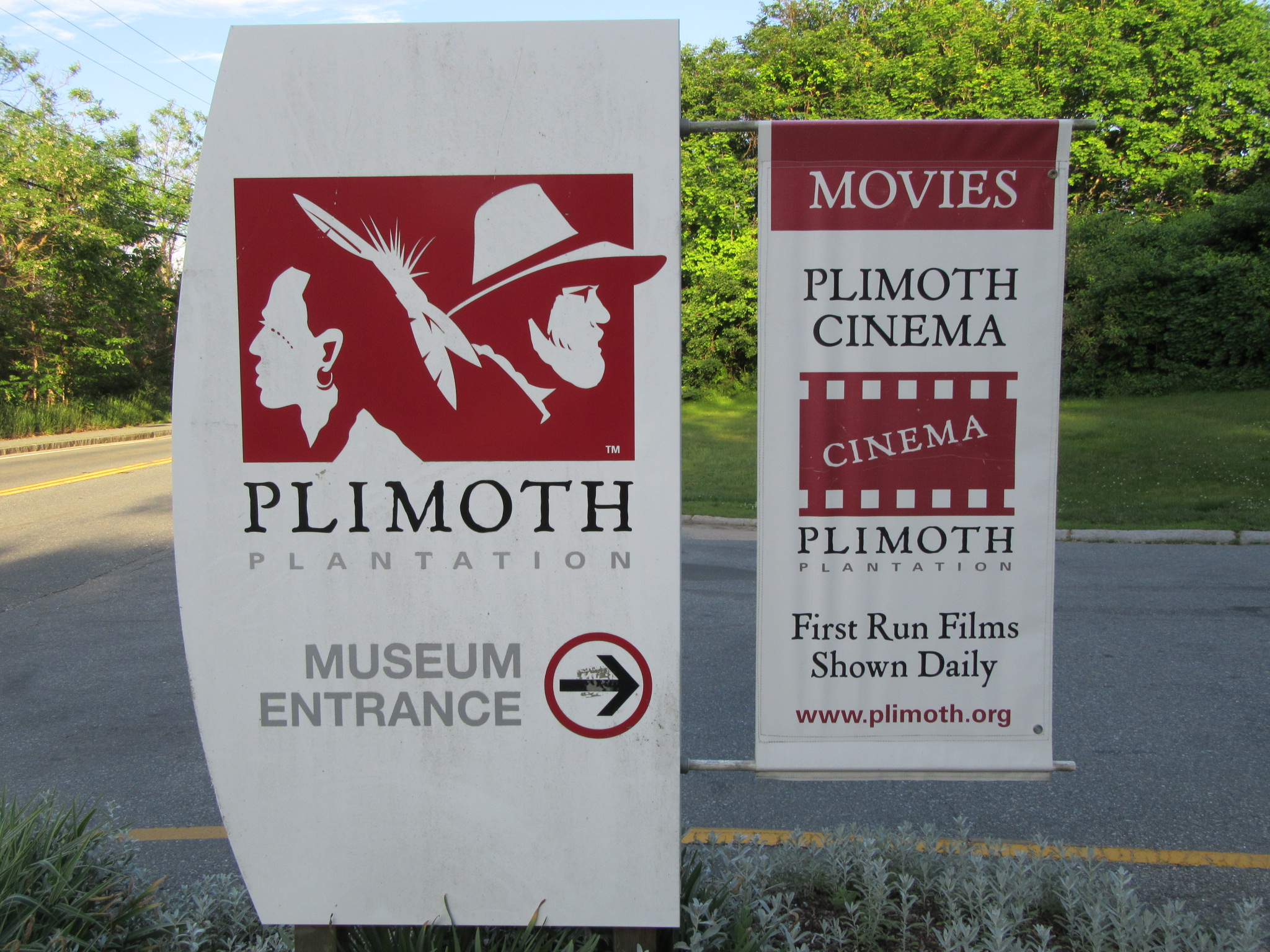 house) shows a venue of popular independent films, sells wine and beer, and offers a historic place to meet interesting people.

9. Easy access: Plymouth is large in land size, with diverse neighborhoods, many along the ocean. Yet, it's easy to get around, traveling Route 3. The highway is dotted with exits to convenient shopping plazas and the waterfront downtown.

10. Plymouth's proximity to Boston: From Plymouth, it's an easy drive up Rte. 3 in non-rush hours. Beth and I thought if we drove to Boston for dinner with friends or the theater, we would stay overnight at a nice AirBnb or with in-city friends, returning the next morning. However, we found that the drive to Plymouth, late at night, has been easy; we have opted to drive back the same night, sleep in our own bed to wake looking at the Atlantic. (Staying overnight in Boston is still a good option when we want to explore the city the next day.)

Plymouth has everything the Cape has and more, and you don't have to drive over congested Cape bridges to get here.
Admittedly, driving to Boston during rush hour can be a nightmare. Many working Plymouth residents, seeking cheaper housing, commute to Boston, taking the car, bus or commuter rail.

Plymouth has a strong Chamber of Commerce, economic-development office and extensive plans to promote the 400th anniversary of historic Plymouth in 2020. This outreach will draw increased attention to Plymouth as an optimal relocation destination.

OK. I lied. It's not 10 reasons. It's a baker's dozen:

11. Plymouth has history. Never mind the Pilgrims and Mayflower. Explore Cordage Park Center – a converted factory building by the water that once contained the oldest rope manufacturer in the US.

12. Plymouth has whale watching and deep-sea fishing excursions. And a ferry to Provincetown to bike on the stunning National Seashore trails among the sand dunes, rarely out of sight of the ocean.

13. Plymouth has many places to kayak and explore in our ski boat.

We love Plymouth. (I recently co-founded the Plymouth Friends and Neighbors group for new and existing residents to gather and join its sub-groups.) Come down and check Plymouth out. Or see Beth and me about relocating here (or anywhere along the Eastern seaboard). For more information contact Steve Feldman, at 617-417-3125 and SteveF@kw.com or Beth Davis at 617-504-8499 and Beth.Davis@kw.com.