Photo below shows a right whale feeding. Note its mouth and 2 blow holes.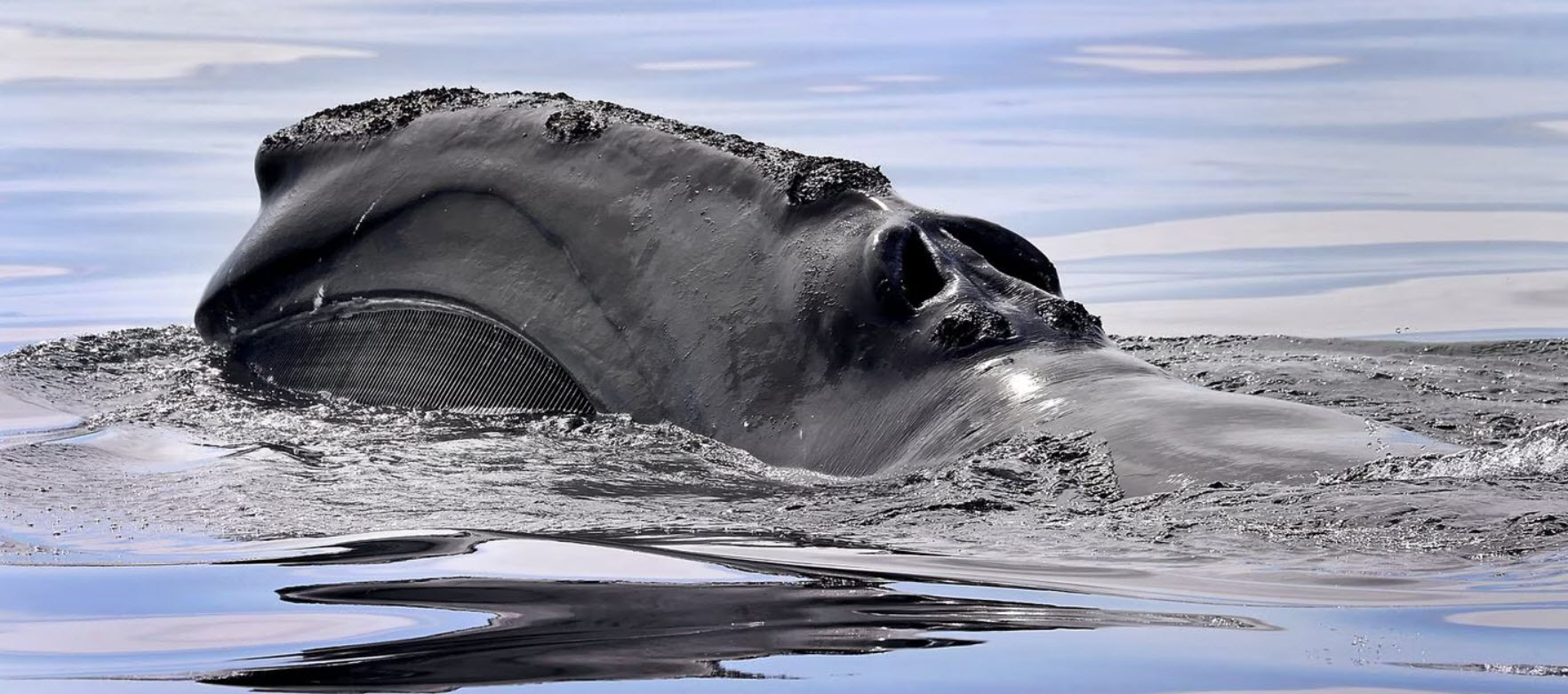 Charles "Stormy" Mayo, who helped found Provincetown's Center for Coastal Studies, says there were very few endangered right whales for him to study in Cape Cod Bay, according to a recent Boston Globe story. However, in recent years, Mayo has found dozens, if not hundreds, of right whales swimming in the bay. He maintains that climate change may be the cause for the dramatic increase.
Right whales and their calves were spotted frequently this spring within the Cape Cod Canal, shutting down vessel traffic on at least two occasions, when the whales and their calves made their way into the canal.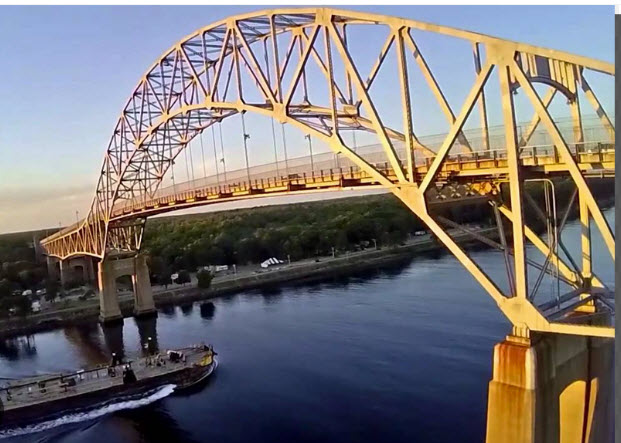 Right whales had been hunted for their oil-rich blubber and baleen before the practice was outlawed in 1935. Today, estimates report that only 340 remain worldwide.
"One always feels overwhelmed to be in the presence of such an extraordinary creature'" said Mayo. "It's almost like being in the presence of a dinosaur." Mayo says an increasing number of right whales are gathering to feed here and staying longer.