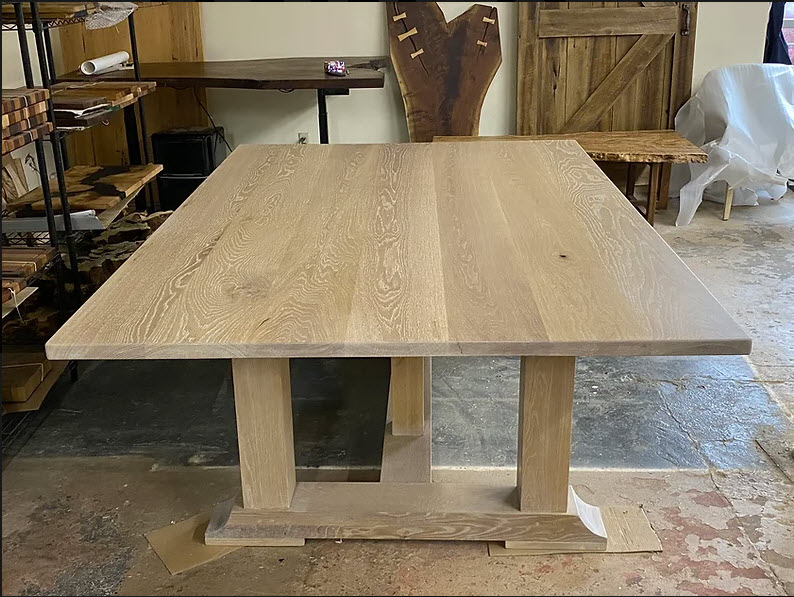 I often brag: How many towns can say they have both a philharmonic symphony and a planetarium? After my wife, Beth, and I visited Greg Iaquinto at his woodworking workshop, we left wondering if "wood master" should be added to Plymouth's gems.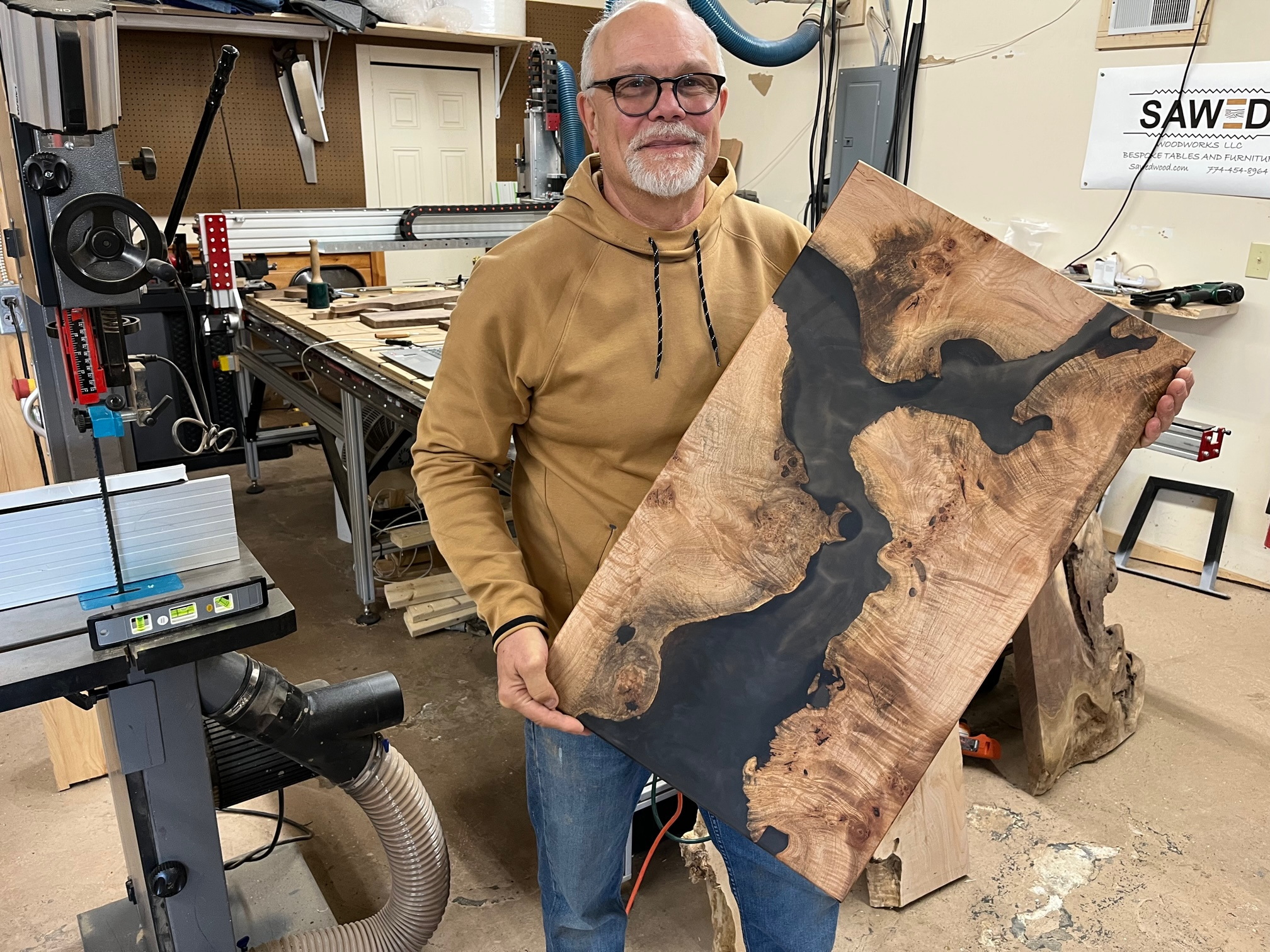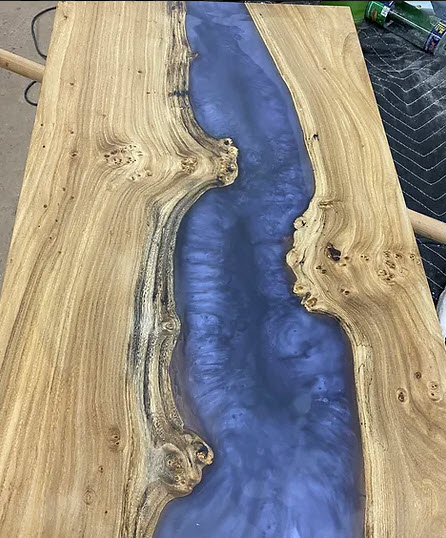 At his workshop within Jesse's Marina, Greg Iaquinto liked the question: What makes your pieces (from dining-room tables to personalized cutting boards) different from those made by other high-end furniture and woodworking shops?
"Our clients get to be part of the design and ideation process to make their finished product truly unique and highly personal," he said. Their functional pieces "become a focal point in their homes, enhance their spaces, and become part of their family's story and passed-on history."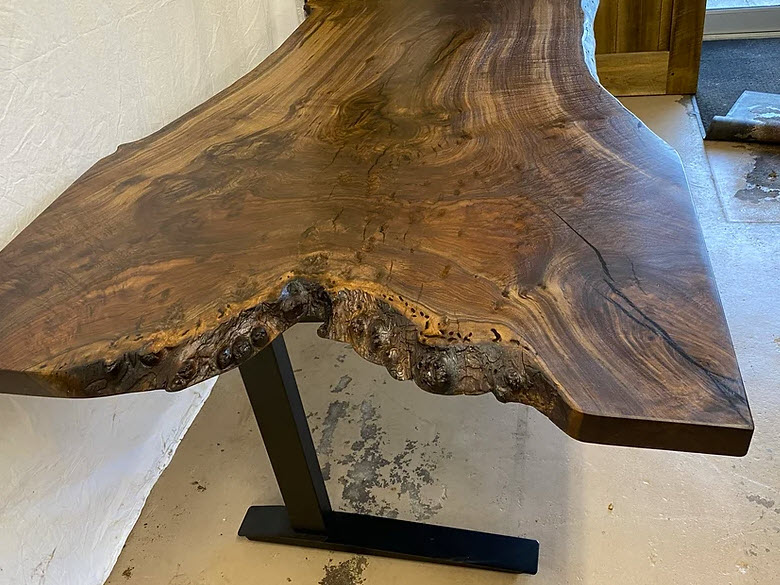 If you live locally, or have Plymouth as your day-trip or tourist destination, the best way to visit his shop at 22 Lothrop Street: First, get some ideas for your particular piece at his website, SawedWoods.com. Within the Portfolio tab, click the first picture (a wall clock) to enlarge it and scroll through some of his work.
Iaquinto left his high-tech software career, including a stint at IBM, to work full time with wood, his passion. He talks freely about types of wood, grains, and finishes, tension joints, his CAD program, his sophisticated saws, and need to control temperatures. His wife, Deb, who had worked in marketing, promotes her husband's work principally through social media. "I may be biased," she said, "but Greg's work is so beautiful and unique, it's easy to promote."
Greg and Deb currently rent a downtown apartment while their Warren Avenue home (with stellar ocean and Plymouth Long Beach views) is being gutted and renovated with the aid of local architect Bill Fornaciari and builder Thorson Construction.
What special piece is Greg planning for his renovated home – to be completed this summer. "I'll be making our Live Edge dining table from Bastogne Walnut, Walnut chairs and a floating staircase that will be the centerpiece of the home."
Beth and I, as local real-estate agents, left Greg's shop thinking that we should offer, as gifts to our home-buying clients, personalized cutting boards. Before visiting Greg, I had been partial to metal wind sculptures.
I should ask Iaquinto whether he can design wind sculptures from wood (alas, we could not afford them)? "Although I have created some unique sculptures in the past, we are focused primarily on creating beautiful tables, countertops, desks, barn doors, custom cutting boards, and epoxy and wood charcuterie boards."
To come next year: Pictures of Greg and Deb's floating staircase within their Warren Ave. home.