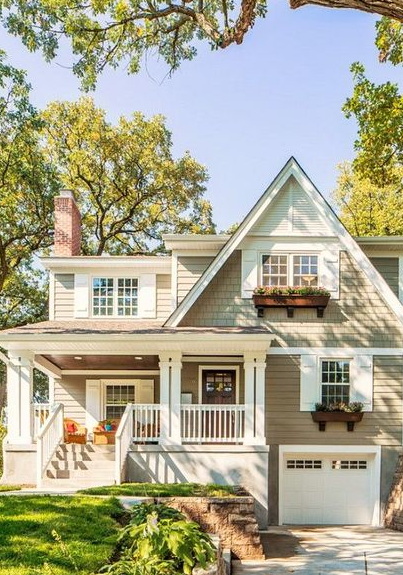 SELLERS: BEWARE OF REALTORS' HUMBLE BRAG: "SOLD HOME IN ONE DAY"
In real estate, what's a Humble Brag? A simple statement made by a Realtor, which is actually a thinly masked boast about his or her agent prowess.
In today's hot Sellers' market, Realtors may be tempted to brag about selling a home in one day. (Technically, listing agents can only put a home under contract within that one-day period. A Seller's home isn't actually sold, of course, until the Closing, when signed papers are recorded at the Registry of Deeds.)
The Beth and Steve Team of Keller Williams Realty argue that "one-day to contract" may not be optimal for you, the Seller. With so many buyers vying for your property in today's hot market, there is no way your listing agent can possibly show your property to all interested buyers in such a short time frame. Therefore, you may have left both money and better terms on the table.
To further complicate and erode the offer process, agents often pressure buyers into quickly submitting offers. For example, they might stipulate that all offers are due by 9 p.m. Sunday — the day of the first open house (or the day of the second open house, if open houses were held on both Saturday and Sunday). This leaves no time for additional showings for buyers who couldn't make the weekend open houses, and for buyers who wish to revisit the property.
We prefer to make all offers due at least one or two days after open houses. This will create additional time for further showings, and, therefore, may actually increase the number of offers — not only at or above the asking price, but with stronger terms. Increasing the deadline that buyers get to make offers may also produce contracts that:
Attract cash offers, or at least offers with a significant amount of money down, which will shrink the loan amount a buyer is seeking, making the mortgage easier to secure.
Waive the home inspection. Or conduct an inspection for informational purposes only — not as a means to create a "second round" of negotiations; the buyer knows he has leverage. With a home-inspection contingency, he has your property tied up for a week or more, and that you and your listing agent want to avoid explaining to buyers why your home is back on the market.
Provide closing terms that give you greater flexibility and increase the likelihood of not having to move twice.
Remove appraisal guarantee clauses — perhaps most important.
A buyer's lender will require an appraisal of the property. In this hot market, appraisals, on average, are 100 days behind today's market values, which keep soaring. Yet, appraisers must derive their valuations based on sold home comparables. If no "comps" have sold in your area in the last few months, because of scant inventory, the appraisal may come in well below your home's true market value. As a result, the mortgage lender will ask that the buyer make up the difference in cash between the appraised figure and the amount of amount of the offer price.
Ensuring that your buyer has that extra cash and is willing to put that money toward the purchase, your agent puts you in a much stronger, worry-free position. An agent's job, in large part, is to reduce as much stress for you as possible.
Beth and I like to list your home in the Multiple Listing Service (MLS) first as a "Coming Soon" listing, on a Tuesday before the weekend's open houses. We go "live" with your actual MLS listing by Thursday, providing adequate time for your listing to promulgate to Zillow, Trulia, Realtor.com, Homes.com and 400 other Internet real-estate sites. By listing your home on Thursday, we provide adequate time to maximize your exposure to both Realtors and buyers. And we follow our tested formula to get your home sold quickly…but not in a day!
Representing buyers, we have had occasions where the listing agent advertised that homes will not be shown until the first open house that weekend. We would call with pertinent questions on a home prior to its open house, only to be told that the home is already under contract.
Were these agents helping their clients by not advising them to at least wait until the open house before committing to some strong, possibly site unseen offer? If a buyer wants your house that badly, don't you think that offer will still be on the table in a few days — maybe even at a higher price, if you agree with your agent to ask for best and final offers by a particular date?
"Days on Market, 1": As listing agents, we're just not proud of that statistic.