A thought-provoking yet informal Plymouth Philosophy group seeks a few new members. The group currently meets twice monthly over Zoom. Managed and moderated (casually) by Plymouth resident and Brandeis University professor Dr. Patt Steiner, the gathering caters to members with some or scant understanding of Philosophy as well as a few folks with deeper Philosophical knowledge.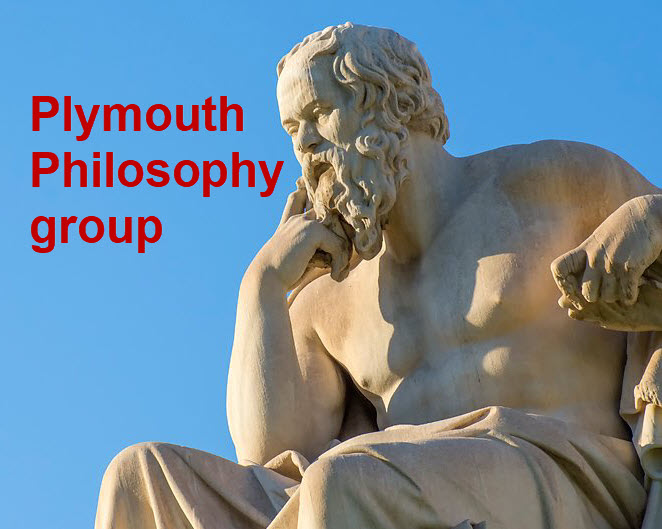 "The common thread: We deal with a serious subject at each meeting, but don't take ourselves too seriously," said I, Steven Feldman, who joined the group two years ago – pre-Covid – when we met at the Plymouth library and members' homes. "Some subjects are fun just to contemplate. Others bend my mind. On topics, such as 'Do we have free will?', we rarely reach consensus, just like philosophers thousands of years before us."
Participants appreciate the gamut of ancient and current topics covered in weekly sessions such as this Wednesdays: Can we remain optimistic in days of deep crisis like today's Pandemic? Topics include:
Moral dilemmas, such as "The Frozen Lake" example

Achieving higher levels of moral reasoning

Efforts needed to colonize Mars (drawing parallels to the founding of the original Plymouth colony)

Animal rights

Man-made (person-made?) morals versus scientific laws of the universe

Classic philosophers (Aristotle, Socrates, Plato's Cave)

Existentialism

Just-war theory

What is evil?

Adult bullying

Capital punishment

The right to die

Organ donation

Boston's Pandemic of 1721.
Should you want to try this Philosophy group, which meets Wednesdays from 6 to 8 p.m., contact Steve Feldman at 617-417-3125 and SteveF@KW.com.
OFFER: Whether you have an interest in joining or not, ask for a highly entertaining YouTube video on three teens with huge social-media followings. A Philosophy group member offered and entitled this: "Do we have free will?"
When the group eventually returns to meetings at the library and members' homes, participants bring snacks and drinks.